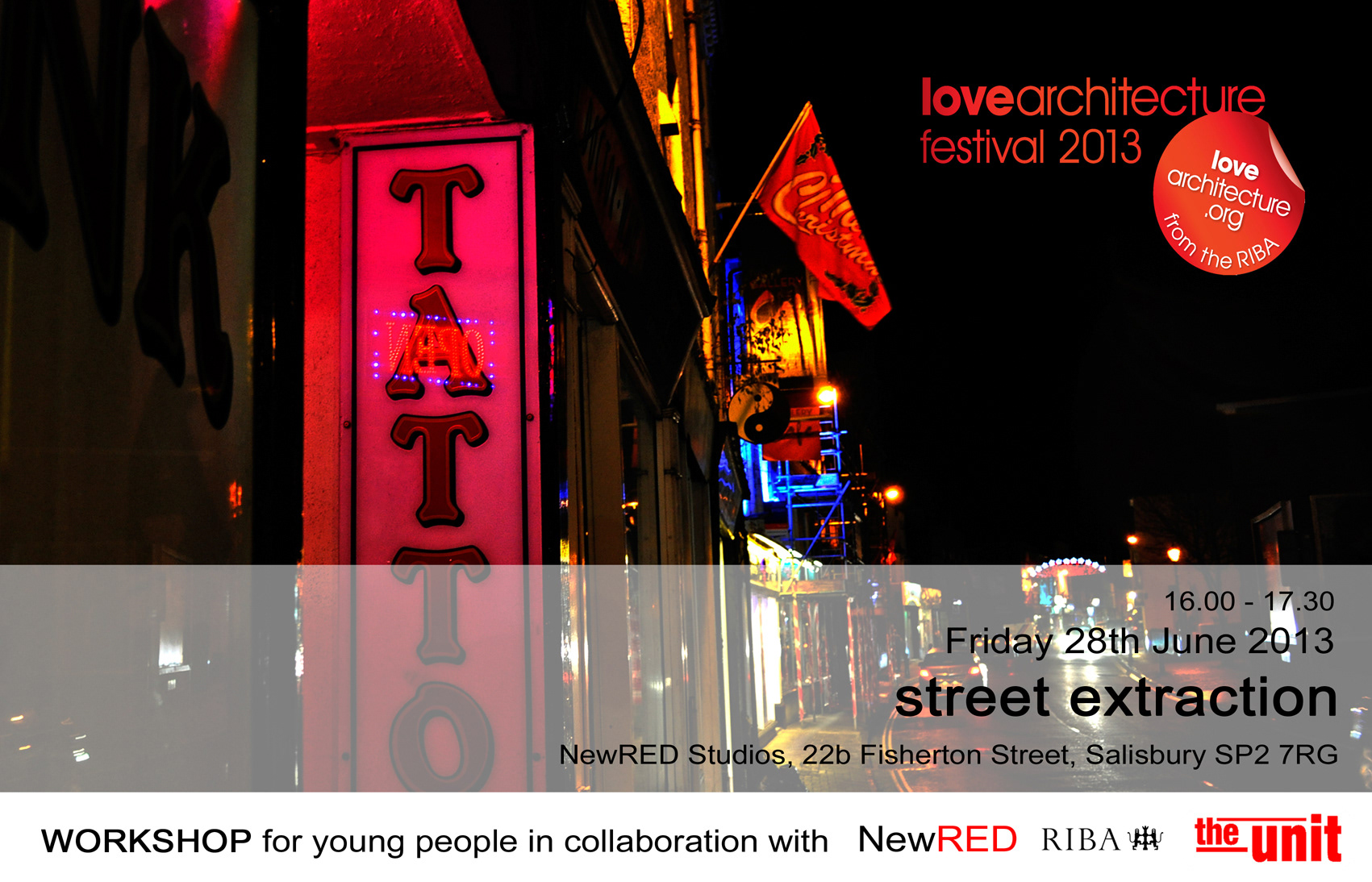 Do you live in (or near) Salisbury? Do you enjoy taking photos, painting, drawing or sketching? Feeling creative?

Yes? Well get into the festival spirit for Love Architecture, and join our Street Extraction Workshop.

Local architect Tim Scrace, artist Judith Rodgers, with help from The Unit and NewRED are running a special creative workshop for one night only. Find out how artists and architects see the city by joining them in sketching, painting or photographing a snapshot of a local street. How do you feel about it? What makes that particular space unique? Following some initial group discussions, you'll have chance to work up a canvas, which will be displayed collectively in an exhibition at NewRED Studios.
Looking at what everyone's created during the workshop, a concluding discussion will question: what are the streets you've depicted like? What do you enjoy about your local neighbourhoods? What would you change? How do you see Salisbury in the future?

This fun, thoughtful and creative workshop is aimed at young people between the ages of 13 and 20.